Well Being Breaks at UTLT Spa B&B

UTLT ~ The Mindful Place to B & Be!™
Where better to simply Be Your Self and focus inwardly on your Well Being than the beautiful french countryside setting of Under The Lime Tree?

Here you can escape the stresses and strains of everyday life and immerse yourself in the little piece of heaven that is UTLT ~ happy and guilt-free! Leave everything behind and get away from it all for a few days or a long weekend to relax, have fun, recharge your batteries and rediscover your natural rhythms and balance.

If you haven't put your self at the top of your 'to-do' list, then it's time you did!
Treat yourself to a Well Being Break!
A Well Being Break at UTLT is ideal for anyone looking for a healthy, vital and friendly retreat from all things familiar. It would suit individuals, or couples or a couple of friends.

We all need to switch off from our usual routines from time to time. A short mindful break dedicated to establishing new ways of thinking and being are so important to our overall sense of wellness. They are a great chance to step back and see things from a wider perspective so that we can mend and heal the parts of ourselves that have been neglected or sabotaged with negative, judgemental thoughts and continual self-criticism.

Taking time-out paradoxically creates more time to get back in touch and listen to our natural intuitions. We relax deeply and become more aware of our need for personal space, more aware of those habits which serve us well and those which are no longer useful, we realise that we can take back control of our thoughts and actions and step towards making healthy, positive and intuitive choices.

Be kind to your Self and treat yourself as you would treat your best friend!

Nourish your mind and body with right-thinking, good food, good conversations and healthy habits! Adopt simple Qigong skills and mindful structures that will enable and empower you to be confident and compassionate in all situations. Move towards a non-judgemental self-acceptance that embraces all of your being and emerge refreshed, restored, revitalised and ready for anything!

A Well Being Break is a real treat and a rare opportunity to put yourself first for a change!
At UTLT, Give Your Self Permission To:
relax
retreat
re-align
have fun
simply be
be present
re-connect
pay attention
get some rest
read by the river
enjoy a daily spa
walk in the woods
be totally pampered
swing in the hammocks
eat nutritiously & deliciously
gaze at the planets & the stars
meander through the meadows
practice an effective daily Qigong routine
bathe> in the river, the forest or under the moon
nurture your physical, emotional & spiritual needs
be meditative, be mindful and be open to the moment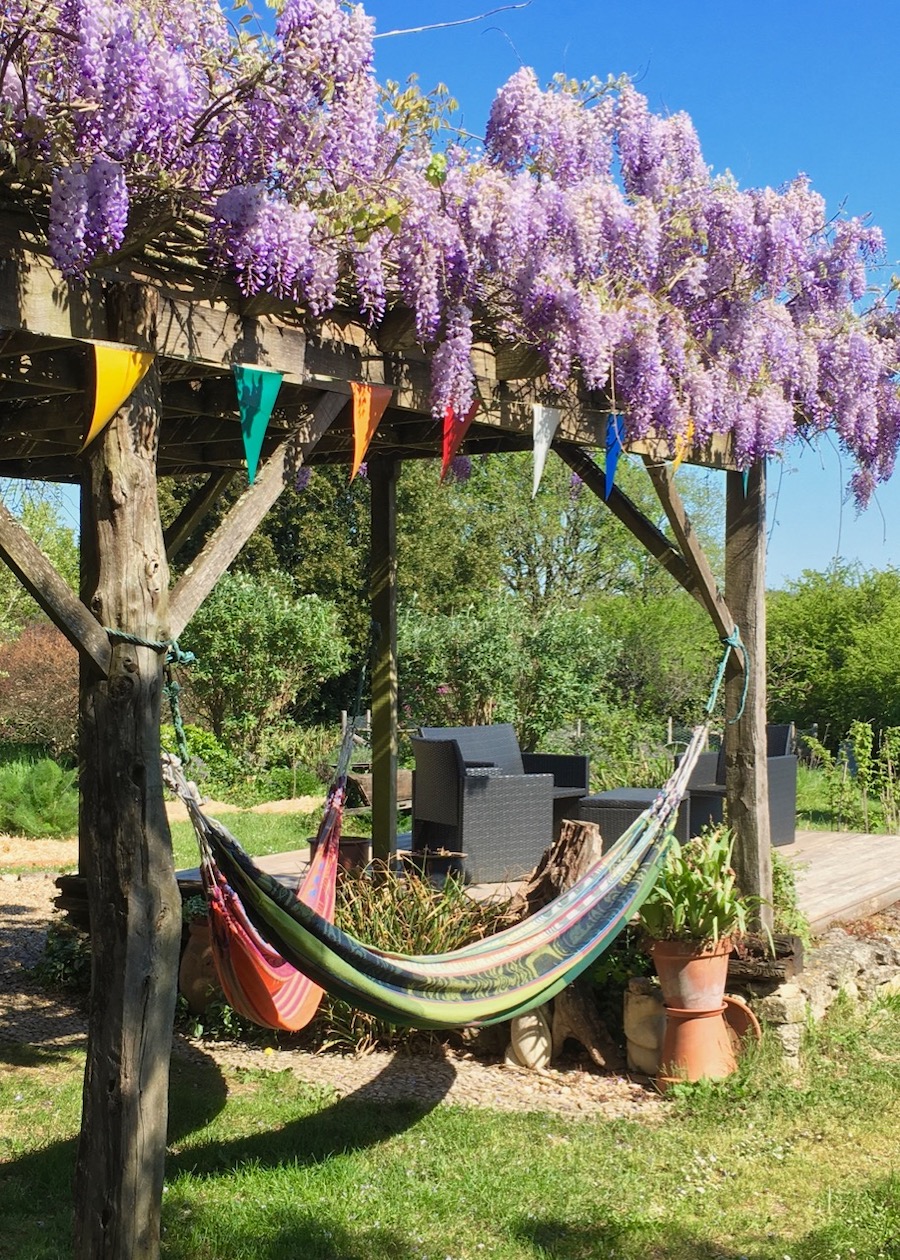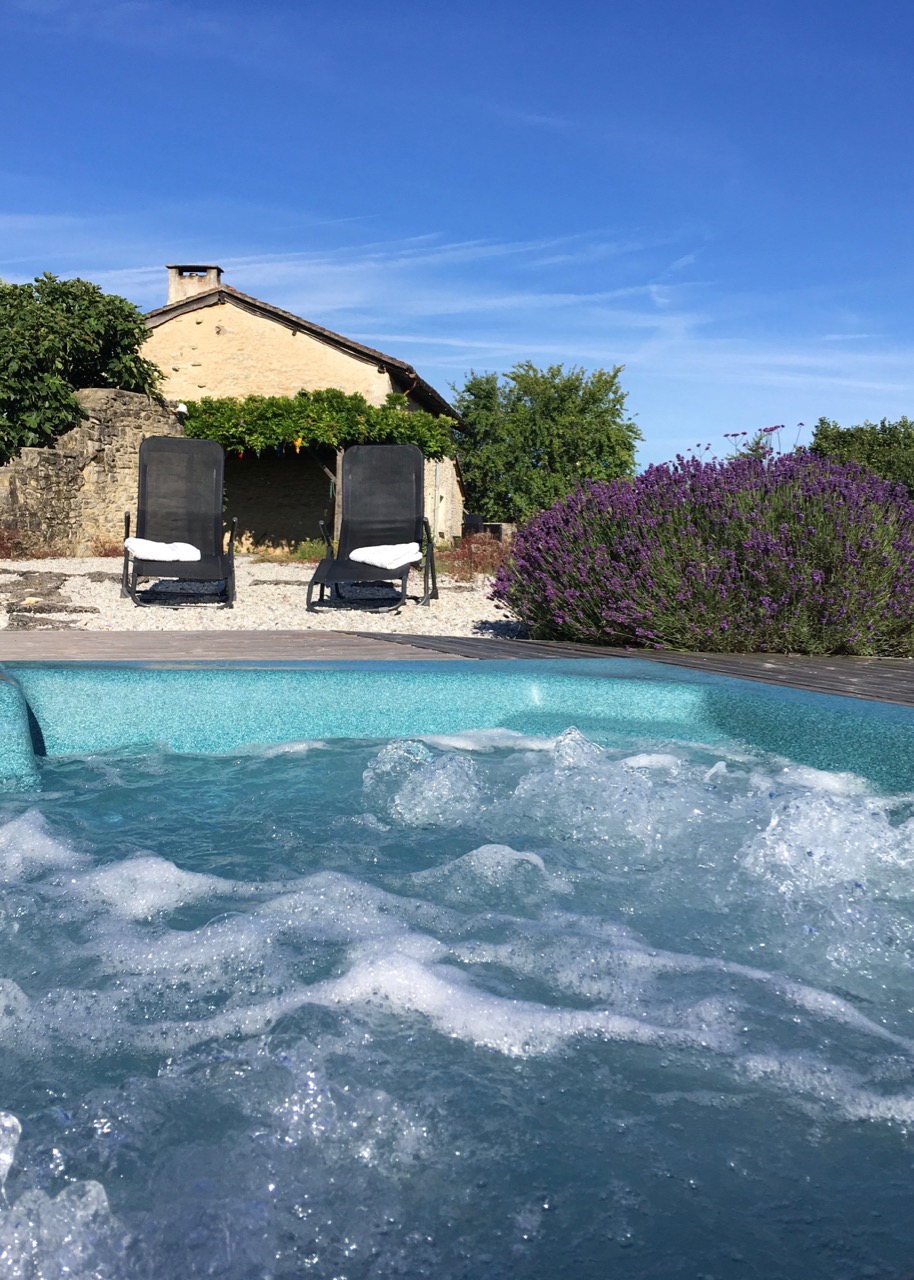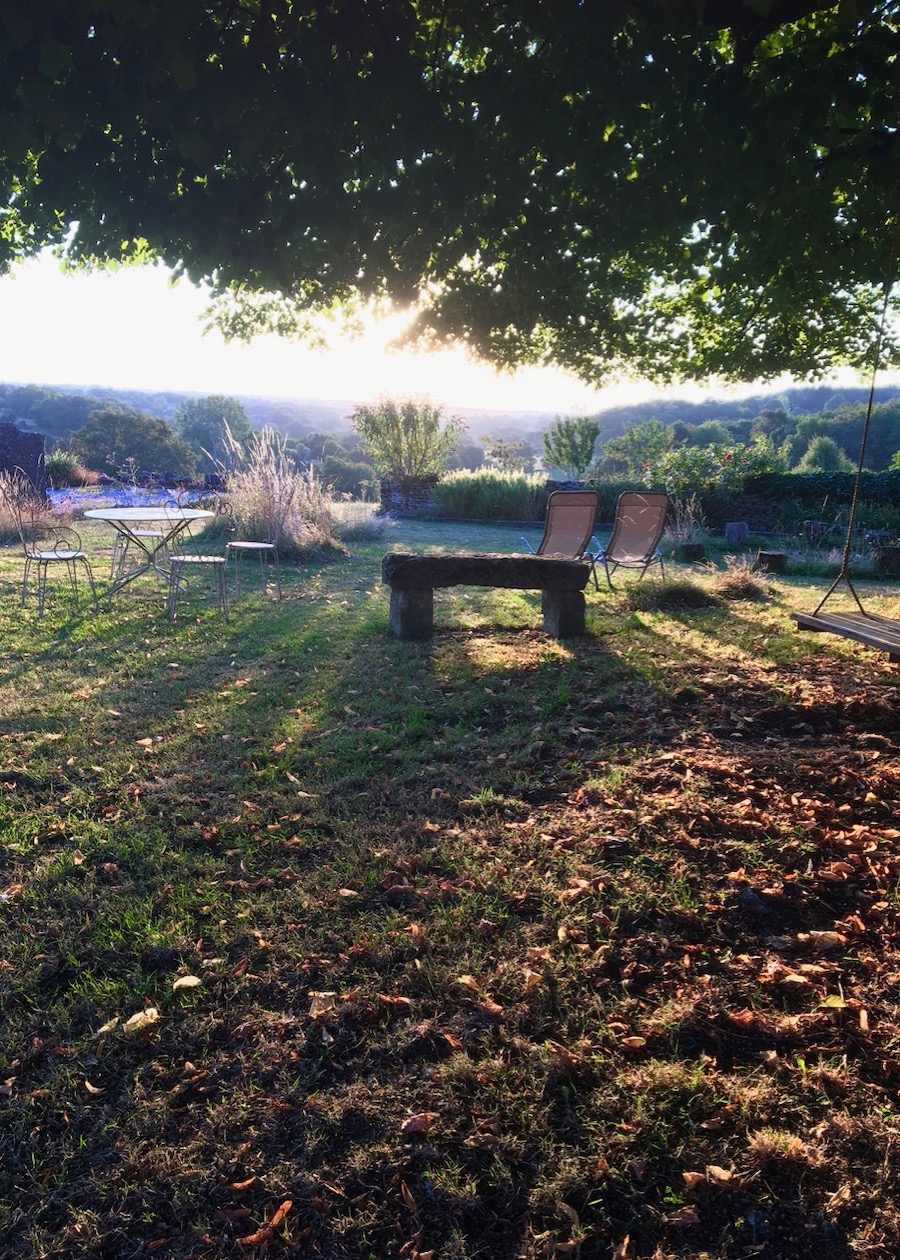 Be Yourself and Be Nourished on all levels on a Well Being Break at UTLT!
Check-in after lunch on arrival day (day 1). Check-out after lunch on day of departure.
| | |
| --- | --- |
| 3 days / 2 nights (minimum) | = 420€ pp based on 2 sharing / 480€ pp in a private room |
| 4 days / 3 nights | = 600€ pp based on 2 sharing / 685€ pp in a private room |
| 5 days / 4 nights | = 770€ pp based on 2 sharing / 880€ pp in a private room |

What's included:
all-day teas & coffees
daily 30 minute Massage Treatment of your choice
daily easy and effective Qigong routines for health and vitality
daily mindfulness & meditation practices with Nikki *
a daily dip in the hot tub (weather permitting)
delicious, nutritious home-cooked lunches
snacks & pre-dinner drinks
Vegetarian/Vegan Masterclass evening meals with Nikki, including wine
night-time planet & star Astro-gazing (weather permitting)
private or shared Accommodation
a visit to a local market town & château (4 days or more)
plus plenty of free time to do your own thing!

Options:
* swap with mindful Digital Photography with Sean (4 days or more)
add another 30 minute massage at 25€ pp

What's not included:
travel & transfer fees.

This is not a boot-camp-approach to well being! It's a relaxed and gentle way to get you to treat yourself with compassion and kindness!

About Us at UTLT
Under The Lime Tree is one of those special places where you will feel immediately at home and be warmly welcomed with a personal approach from your friendly and experienced hosts Nikki Emmerton and Sean Dylan Williams and our lovely cat Leya. We all look forward to looking after you and encouraging you to "feel better than you did before"

Nikki Emmerton has been practicing massage, mindfulness and meditation since 1995 and has years of applied lifestyle wellness experience. First qualifying in 1995, she is a "LaStone" hot-stone and holistic massage therapist, Shiatsu practitioner, Reiki Master/Teacher, Indian head massage practitioner, Natural Face Rejuvenation therapist and Mindfulness practitioner. She creatively combines all the techniques and therapies she has studied over the years to give treatments that are truly unique and individual.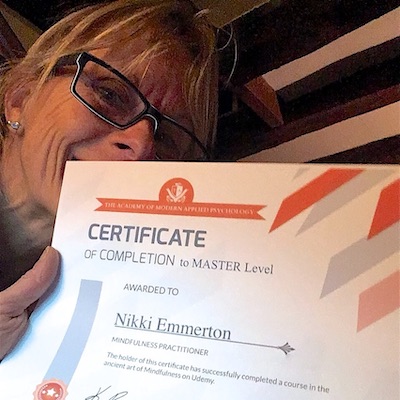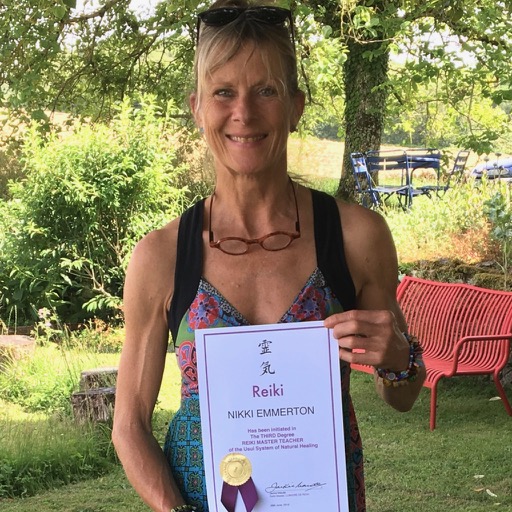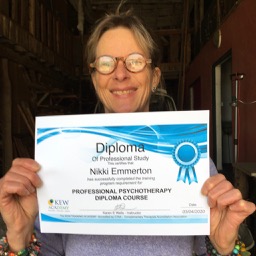 She understands the connectedness of the mindbody system and the importance of our total spiritual, emotional and physical wellness and continually keeps informed of the latest research into mindfulness, meditation, psychotherapy and their effect on well being.
Nikki is also an experienced and accomplished vegetarian and vegan cook creating nutritious, balanced meals packed with flavour, bursting with colour and seriously satisfying! She has published two vegetarian and vegan cook books available for sale signed and dedicated at UTLT or on-line with Amazon.

Sean is an open-minded man with many talents and practical skills. He has an eclectic range of experiential knowledge and one of his greatest skills is imparting that knowledge in enthusiastic, friendly, educational and inspirational ways. He is interested in the science of things and combines an evidence-based, informed approach to life in general with his personal experience. One of his many passions is digital photography, which he approaches mindfully to capture a feeling, create an atmosphere, tell a story ~ all of which require patience, dedication and understanding to freeze a moment in time.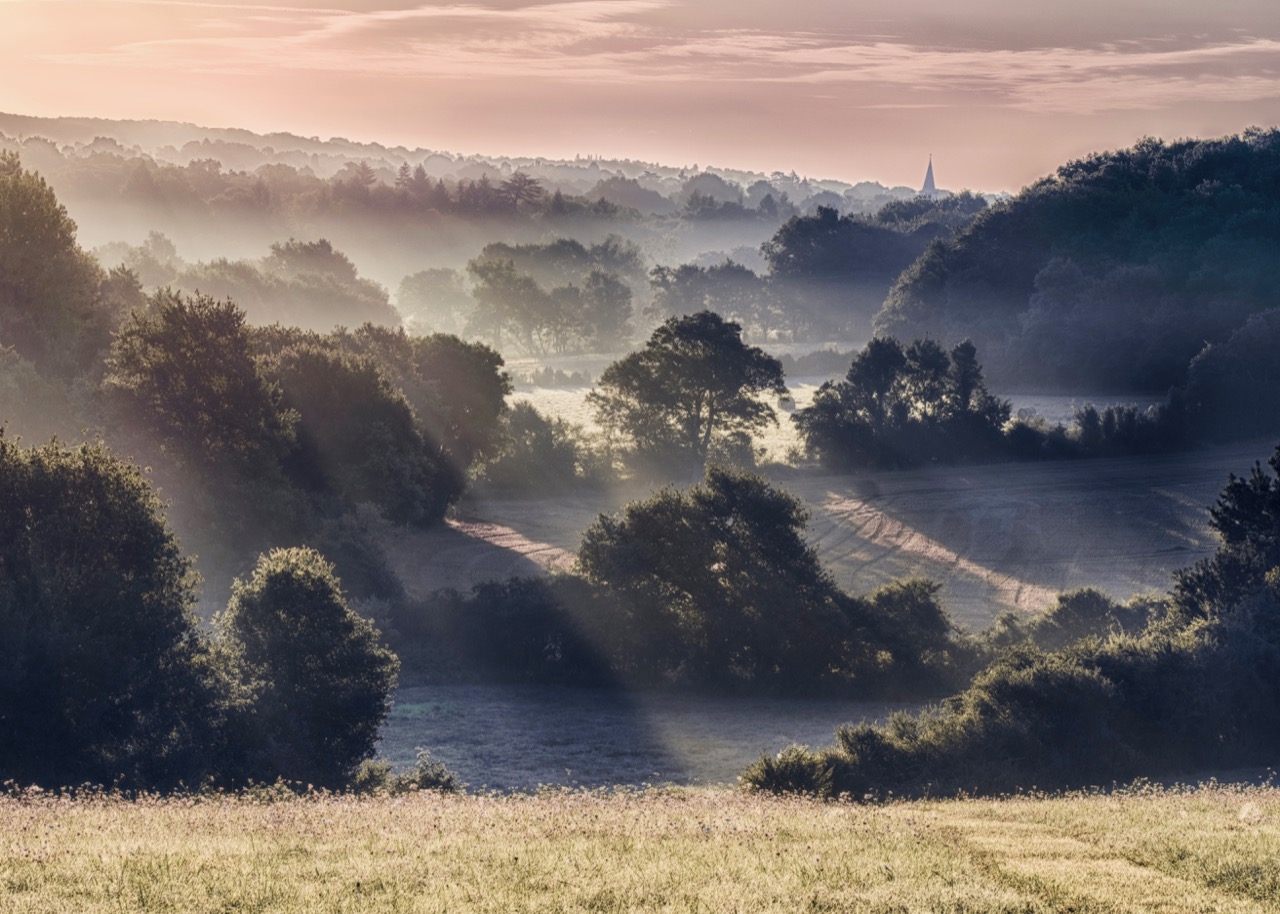 Join us for a Well Being Break and let the Landscape at Under The Lime Tree look after you. Let its stunning views and scenery restore peace and tranquility to your spirit. Let its vast amount of open space open up your mind to new horizons and possibilities. Let the fresh, clean air fill your body with vitality and inspiration. And let the natural sounds of nature clear your brain of negative thoughts so that you can hear yourself think.
Testimonial:

"I stayed at UTLT for 8 days. I was looking for a week or so in a tranquil, rural location in France and Nikki and Sean provided all the peace and quiet I needed. This is an outstanding location and Nikki & Sean provide a relaxing atmosphere, with a balance of personal space and great hospitality"

.....Keith
Testimonial:

Perfect Retreat! "I needed the perfect place to stay - it had to be tranquil but energising, healthy but indulgent, peaceful but stimulating. It was a tall order, but I got the lot: long rambles through beautiful countryside, nourishing but decadent-looking vegetarian feasts for the eyes and palate, wonderful massages, great conversations, books and stars and birds and moons and sunrises and a hot tub. Thank you, Nikki and Sean, for helping me. You should be available on prescription"

.....Rachel
Testimonial:

"A lovely property full of character with plenty of secluded spots to relax in the garden, meadows, river and woods. The food here is delicious, great value and eaten in the excellent company of the owners Nikki and Sean. They are super interesting hosts and I departed inspired by their passions and outlook"

.....Rob
See our Tariff Page for prices and packages.

Follow Us on Facebook and Instagram for our day-to-day news, events and all things bloggy!