Digital Photography with Sean

UTLT ~ The Mindful Place to B & Be!™
Is it time for you to get up close and personal with your camera?
Would you like to take better photos but don't know how?
Do you want to get off Auto Mode but find the Manual menu scary?
Don't just point your camera, "take" a photo and hope for the best ~ this intensive introduction will help you control your camera, "make" a photo and show it off at its best!

Come and join Sean for a one-to-one hands on experience that will put you back in charge of your camera! His tailor-made, digital photography courses are aimed at developing your skills so that you can use your digital camera confidently.

You too could be taking photos like these...

...visit www.seandylanwilliams.com for a fuller range of Sean's work.
Click Here to return to main Courses Page.
Learn what to look for technically and practically in an easy going and friendly manner in surroundings bursting with photo opportunities!

Packed with information explained in the simplest of terms, these intensive introductory courses will help you take control of your camera and your photos ~ allowing you to capture exactly what you see and appreciate in your world.
Digital Photography Course Content
This short intensive course will enable you to see better photo opportunities and give you the 'camera confidence' to take better photos:

Explore:
discover your camera and understand its menus and settings

Compose:
learn how to manage your camera for different effects using light; aperture opening; shutter speed; white balance; and ISO

Review:
discuss your aspirations and how to achieve them with useful tips and tricks of the trade

Edit:
learn how to use your computer to manage and enhance your photo files


Cost ~ €30 per person / 2 hours
These are bespoke, tailor-made courses which run on the weekends only at the moment. They are 2 hours long, and 30 euros per person, with a minimum of 2 people and a maximum of 4, in order to maintain a friendly and informal one-to-one experience. Whether you are on your own or with friends Contact Us now to arrange a suitable date and time!

For a totally one-to-one experience with Sean, the cost is €50 for the 2 hours.

If you are staying as our B&B guest, please Contact Us to arrange your very own Photo Course with Sean during your stay.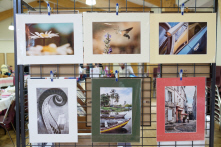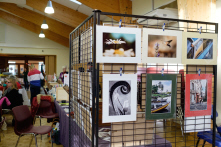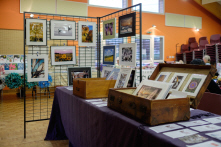 With over 20 years experience as a serious amateur photographer Sean's knowledge and passion will transform your camera confidence and shooting skills in no time at all. Talented and good at getting the message across, he'll help you to become the better photographer you dream of being.

Exhibiting and selling his photos and photo cards in local galleries and craft centers, they are also available here to purchase directly from UTLT.

As well as coming to Under The Lime Tree to participate in one of the many workshops and courses on offer, do remember that if you are a specialist in your field and would like to take advantage of the facilities and beautiful setting at UTLT to run your workshop, course or retreat from here, please see our Venue Hire page and feel free to get in touch. We are always open to personal development events which stretch the mind, body and spirit!
Testimonial:

"Sean is extremely knowledgeable and enthusiastic! He explained the intricacies of my DSLR camera in a way that was much easier and accessible than the camera's manual, gave me tips on how to get the best out of it, and I came away with increased enthusiasm to simply have a go!" "

.....Steve
Testimonial:

"Although I have studied photography, Sean's skill is in making sense of it all. The course is educational, but in a friendly, inspiring and enthusiastic way ~ it was hard to end it actually!"

.....Andy
Testimonial:

"I've always been a bit nervous of my camera until I did Sean's one-to-one course. He gave me a lot of confidence to use it and taught me a lot of worthwhile information, both about the camera and photography. I'm really pleased I did it, thanks a mill"

.....Jane
See our Tariff Page for prices and packages.

Follow Us on Facebook and Instagram for our day-to-day news, events and all things bloggy!