Find Under The Lime Tree

UTLT ~ The Cool Place to B & Be!™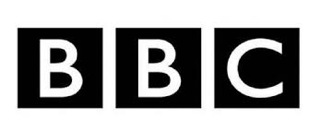 As featured on BBC's Escape to the Continent
Planes.....



The nearest airports and approximate travel times are: Limoges (60 mins); Poitiers (90 mins); Bordeaux (2 hours); La Rochelle (2 hours) and Bergerac (3 hours).
• Ryanair
• Air France
• BMI Baby
• Easy Jet
• Fly Be


Trains.....



The nearest local train stations are: Chasseneuil sur Bonnieure (10 mins), La Rochefoucauld (20 mins), Angouleme (30 mins), Ruffec (30 mins).

London International serves Angouleme via either Paris or Lille Europe:
• Eurotunnel
• Eurostar
• Rail Europe
• SNCF


Automobiles.....



Car hire is readily available at all the airports, ferry ports and main train stations:
• Hertz
• Avis


Essential to know as there are no buses running from the airports. Alternatively, arrange a transfer through Nikki and Sean.
and Boats.....



The following ferries operate across the channel:
• Brittany Ferries
• DFDS Seaways
• P&O Ferries
• Ferry Online UK

There are a number of crossings available from the UK to France. Your journey time to UTLT will depend on your port of entry, but generally, allow 5 to 6 hours from the western ports of St. Malo, Cherbourg and Caen, and 7 to 8 hours from the northern ports of Le Harve, Dieppe and Calais.

Directions to our Retreat



GPS Coordinates - 45° 53'24" N, 0° 25'33" E
Poitiers, Limoges or Angouleme should be your first targets to head for. Under The Lime Tree is on the D739, which runs between Mansle and Saint Claud, both in department 16. If coming from Mansle (approx. 20kms), take the first right turn into LASCOUX, the first village after Cellefrouin. If coming from Saint Claud (approx. 3kms), go through Chalais and take the first fork left into LASCOUX.


At Lascoux, which is really a small hamlet with a few houses, follow the road down through the village heading towards the river. Go over the bridge at 'Le Lavoir'.

After the bridge and right hand bend, take the first left up the hill signposted Le Lac and FONTFAIX LE HAUT.

At the top, rather than follow the road to the right, go straight on, keeping all the renovated stone buildings, the mail box and the UTLT sign on your left. This is effectively a right of way.

At the end of the building, follow the road round to the left and into our car park. Et voila! Bienvenue chez nous!

Follow Us on Facebook for our day-to-day news, events and all things bloggy!
Find Us With Googlemap!