Authentic & Awesome Glamping!

UTLT ~ The Cool Place to B & Be!™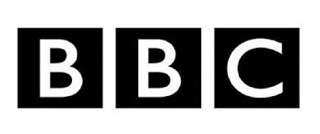 As featured on BBC's Escape to the Continent
Back To Nature! There's no better way to reconnect with yourself and with the land than in this lovely space. Its womb-like interior is nurturing and reassuring, while the sense of exposure makes it an elemental and inspiring experience. Nature's natural sounds will seem magnified when there's no other sound around to drown and distort them, but then that's all part of the camping thrill! The Tipi Lodge is suitable for 1 or 2 adults only.
Glamour Camping!

Stay in the Tipi Lodge but have breakfast in the house with all its mod-cons on offer, such as the forgotten luxuries of running water and electricity – salvation after a night of candle lights and close encounters! The Tipi Lodge is pitched close to the entrance to our woods, about 200 metres down the land. Please note therefore, that all wash basin, shower and toilet facilities are back up at the barn. Available from June to September inclusive. The best of both worlds here at UTLT!

Suitable space is available if you would prefer to camp using your own equipment.
Tipi or Teepee - that is the question!

There is apparently no structural difference between a tipi and a teepee - the words are interchangeable and apply to the same type of structure, which is usually conical in shape. A wigwam however, does usually imply a dwelling that is different from a tipi or teepee. It is more domed and rounded in shape and used as a more permanent structure. So now you know!

Traditional and Beautiful!

The cover and lining of this 14' Tipi were hand made with love and dedication by Jenny, while partner Dave cut & carved all the poles and pegs from their locally managed forest down in the French Pyrenees – how e-cool is that? Visit their website


See our Tariff Page for prices and packages.

Follow Us on Facebook for our day-to-day news, events and all things bloggy!
Testimonial:

"First and importantly, what wonderful hosts.
Second, wonderful food.

Third, the Tipi...how exciting an experience to sleep in one.

Fourth, the land"

.....Sarah
Testimonial:

"Thank you Nikki & Sean for a truly wonderful week in magical surroundings. We have transcended into a re-awakening of the senses created by the bubble of natural goodness that is UTLT."

.....Sally & Richard
Testimonial:

"This place is like fairyland and you two its wise, welcoming wardens! Such a memorable blessed experience!"

.....Frankie