Veggie Masterclass with Nikki

UTLT ~ The Cool Place to B & Be!™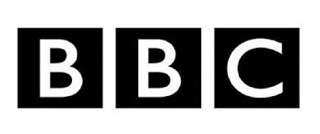 As featured on BBC's Escape to the Continent
Want to reduce your meat intake but still get your protein?
Want to cook more veggie food but don't know how to?
Want to leap into vegan territory but don't know where to start?

Then join Nikki on a bespoke Veggie Masterclass and learn how simple it is to create balanced meals packed with flavour, bursting with colour and seriously satisfying!


Nikki is an experienced and accomplished freestyle vegetarian and vegan cook catering to local and international clients and by popular request, has recently written her recipes into a book.
Food for Thought
Based on cooking styles from around the world, we'll take a look at the store-cupboard-staples necessary to provide a nutritious delicious veggie meal at any time. Then we'll get cracking on cooking up a constelation to share at lunch. In the afternoon, we'll cook dishes that you can take with you to finish off at home and share with your friends & family.

Packed with tips & tricks and good-for-you-ingredients, Nikki's Veggie Masterclass will lift your spirits and raise your standards giving you the confidence to take your veggie cooking to the next level.
Workshop Price ~ 85€ per person
Includes all tuition, tips & tricks, ingredients, lunch with a refreshing glass of wine, and a signed and dedicated copy of one of Nikki's popular recipe books.

Please bring tins & tupperware for your take-away home experience!






Click an image to read the full back cover
Follow Us on Facebook for our day-to-day news, events and all things bloggy!

As well as coming to Under The Lime Tree to participate in one of the many workshops and courses on offer, do remember that if you are a specialist in your field and would like to take advantage of the facilities and beautiful setting at UTLT to run your workshop, course or retreat from here, please see our French Retreat page and feel free to get in touch. We are always open to personal development events which stretch the mind, body and spirit!
Testimonial:

"Thank you Nikki for a wonderful day and a fantastic cookery course. You are a brilliant host and have created a really welcoming location and atmosphere in which to teach & inspire. I have learnt such a lot in one day as well as having a relaxed and social day too. Thanks so much "

.....Lorraine
Testimonial:

"Thank you Nikki for such a lovely day. I really enjoyed the freedom to learn in a relaxed atmosphere. Great recipe book and great food to take home! "

.....Stevie
Testimonial:

"Well, I'm back again and what you prepared for me yesterday Nikki was divine food. Fantastic, thank you!"

.....Luc