Welcome to Under The Lime Tree

UTLT ~ The Cool Place to B & Be!™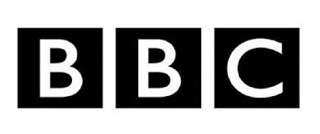 As featured on BBC's Escape to the Continent
Under The Lime Tree is one of those special places where you feel immediately at home and warmly welcomed with a personal approach from your experienced and professional hosts Nikki Emmerton and Sean Dylan Williams.

Under The Lime Tree Boutique Spa B&B is nestled in the rolling hills of The Charente Region, South West France. We specialise in vegetarian and vegan Lunches and Evening Meals for residents and non-residents, using organic home grown ingredients where possible and provide Holistic Treatments & Pamper Days for your complete relaxation.

Make your stay at UTLT a unique, inspirational and memorable experience by joining us on one of our year-round bespoke Courses and Workshops such as Knife-making, or Photography, or Vegetarian & Vegan Cooking, or simply relax and unwind, and at the end of the day enjoy some Amateur Astronomy gazing in wonder at the night sky and be charmed by close encounters of the cosmic kind! Hope to welcome you soon to our little piece of heaven.
The spirit of UTLT lies in the beauty of its stunning location overlooking its own land and valley ~ 25 acres of gently rolling hills, wild meadows, ancient woodlands ~ your very own private Nature Reserve with a river running through it!

The philosophy at Under The Lime Tree spa B&B is a celebration of the simple pleasures in life ~ good food, good wine, good fun and good company!
Your hosts Nikki & Sean
Although it's hard to imagine now, we haven't always been running UTLT! I resigned from a demanding corporate life in the high-security (high-flying) banknote printing industry to own my own home, become a massage therapist and live in the french countryside. Why France? Cheap and affordable! That was September 2000. Many moons have waxed and waned since those days. I became the massage therapist, of course, but also opened as a Bed & Breakfast to supplement my income when my husband left soon after arriving. Now of course, as well as the Massage Treatments, the B&B is a key part of what I do. There aren't many rooms, it's rustic and rural, but there's a wonderfully eclectic energy and spirit that makes the whole thing tick. Catering only happened after I'd met Sean.

Sean was born in Johannesburg, went to England when he was 10, bought a one-way ticket to Australia when he was 18 and then spent the next 14 years in marine science culturing oysters for their pearls using pioneering Japanese techniques. (It's a fascinating subject and you must get him to tell you about it when you're here!). He came to France where his parents were living to recover from the break-up of his marriage.

I was born in Trinidad in the West Indies, went to England when I was 10, stayed there until moving to France, and we met in a local Irish pub down the road from Under The Lime Tree! Can you imagine that first conversation! That was the end of 2004 and we've been together ever since.
Click on a photo to enlarge
Not veggie back then, Sean would leave to go to work and I would wonder what on earth I could cook that was filling, nutritious and delicious. Tens of thousands of meals later, he's a veggie now and I specialise in both Vegetarian and Vegan catering, another major part of our business.

Why not come and share in our little slice of heaven? Tell us your stories, Have a Meal, Enjoy a Spa Day, share in Sean's passions of Photography or Knife Making, learn the essentials of Veggie or Vegan Cooking, Walk the Land, read a book, write a book, Explore the Area, sit still, do nothing, Have a Treatment, recharge your batteries, maybe indulge in some Amateur Astronomy, and definitely meet the cats! We look forward to welcoming you to Under The Lime Tree one day soon and would love to look after you during your stay… à bientôt!
Click on a photo to enlarge
Follow Us on Facebook for our day-to-day news, events and all things bloggy!
Testimonial:

"In 24 hours I have lived my dream; been hosted by an inspirational couple; I will be back!"
Fiona

Testimonial:

"Well, we're back again! As always the place is so magical... and the company so easy and interesting"

Rikki
Testimonial:

"Your food is delicious and inspiring and your house has a very special energy to it".

Daniela